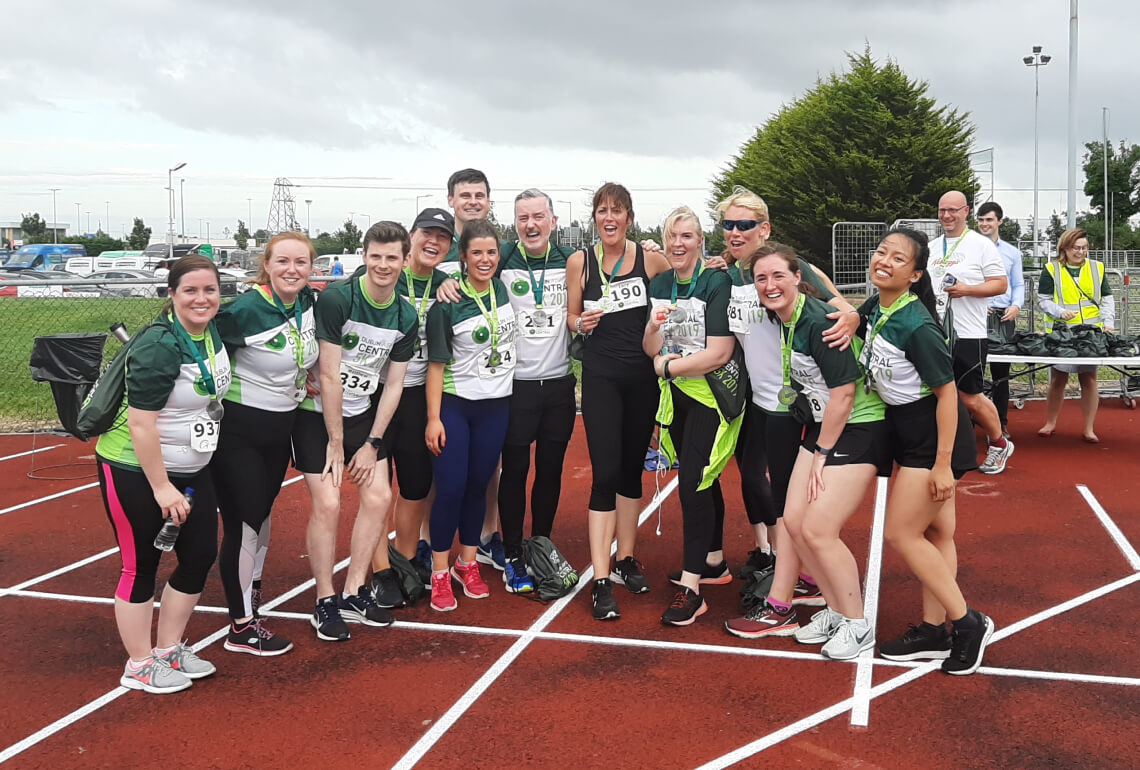 Dublin Airport Central recently hosted our annual 5K Fun Run, with this year being the 3rd year running, if you'll pardon the pun.
With an incredible turn out of over 500 attendees, it is exciting to see the run become more popular each year, as this year's turnout was the most yet. It was incredible to have such incredible names such as Kellogg's, ESB International, and Radisson Blu join us to participate in this year's fun.
The 5K fun run is in place each year in order to demonstrate a sense of community and wellness within Dublin Airport Central and this year didn't disappoint, with some healthy competition among both runners and supporters on the day.
A huge congratulations was in order for all participants but especially to Declan Toal (Bib 383) of North East Runners A.C Club, who was the fastest runner on the day with a time of 16 minutes and 36 seconds.
We'd also like to give a specific congratulations to Ger Forde (Bib 366), who was the first Dublin Airport Central tenant (ESB International) to cross the finish line, with a brilliant time of 17 minutes and 8 seconds. This resulted in Ger placing 4th in the run overall.