Transport Links
Keeping You Connected: Local and National
With its distinctive business address and exceptionally well-connected location, working at Dublin Airport Central is the smart choice. Whether you're travelling by road, rail or air, our unrivalled transport links will get you there.
While our campus is located just 15 minutes by car or taxi to Dublin City Centre via the Dublin Port Tunnel and 3 minutes by car to the M1 and M50 motorways, Dublin Airport Central also boasts a phenomenal 1,500 coach movements daily.
The bus and coach services provide direct access to Dublin City Centre (including express transfers to Heuston and Connolly train stations), Greater Dublin and to cities and towns across the country.
When you are based at Dublin Airport Central your staff can avail of generous travel discounts on all bus routes including Dublin City and selected National route carriers. Please find below a list of bus operators and routes from Dublin Airport Central to Dublin city centre and from Dublin city centre to Dublin Airport Central here. To view a map of the bus stop location zones click here.
Transport Links PDF 80 KB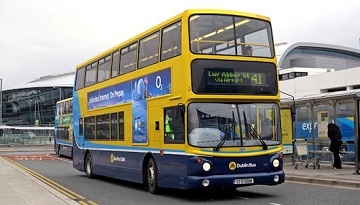 Local Routes
Over 100 daily commuter routes to Dublin city and throughout the surrounding suburban areas.
Direct to/from Dublin city centre and rail/bus stations to Dublin Airport.
24-hour service to the city centre, South Dublin and Greystones.
Daily services to/from Tallaght and Maynooth, with local area stops.
National Routes
14 Direct daily coach services between Dublin Airport / Dublin city and Galway
Departs Dublin Airport every hour, 24 hours a day, seven days a week to Portlaoise, with connecting routes to Kildare and Limerick.
Non-stop motorway service between Dublin Airport and Cork City.
Multiple services daily from Dublin Airport to Wexford Town.
14 direct daily coach services to and from Dublin Airport nationwide, including additional services from Busáras.
Daily Goldline Express services from Dublin Airport to Northern Ireland.
Daily coach services to Kilkenny, Clonmel, Limerick, Waterford and Tramore and points en route.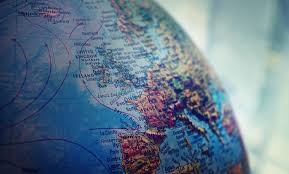 International Connections
Put simply, there's no better office premises on the Irish market for businesses looking to leverage international relationships than Dublin Airport Central.
More Details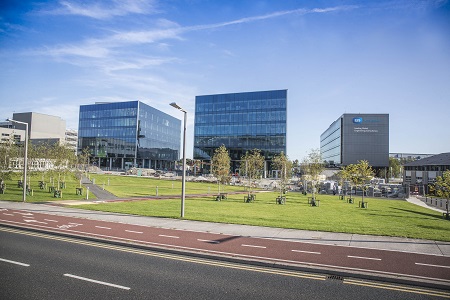 Location
Your new business address allows you to enjoy the convenience of being next door to Dublin Airport and all its premium services.
More Details