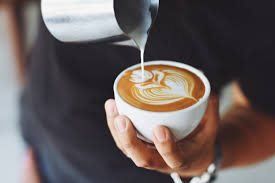 Workplace culture continues to evolve and with jobs becoming more demanding, they overlap more with our personal lives. Not to mention, with technology at our fingertips, it's easier for the two to merge, allowing work to encroach more on your personal life. So, what do Irish workers think about their jobs and their workplace today?
With the construction of Ireland's next generation business destination underway at Dublin Airport, we conducted a survey of a 1,000 people in Ireland on their jobs and work environment.
We asked Irish workers what they really think about their jobs and where they work; How much of their lives are dedicated to work? Are the Irish happy at work? Check out our findings below.
1 – Job satisfaction is more important than job security or a good salary
When asked, Which of the following is the most important to you in a job?, 37% of Irish workers said 'job satisfaction'.
Employers often use salary to compete for staff, but the majority of Irish workers consider job satisfaction to be more important: Workers like to know that they are going a good job, contributing to overall success and they want recognition for that.
The second most important aspect was job security, followed by a good salary. The least important was health insurance.
There was some surprising consistency among younger and more established workers: For the 18-24 and 55+ age brackets, job satisfaction was the overwhelming first choice at 51% and 50%, respectively.
For 18-24-year olds, the second most important aspect was a good salary, followed by job security; however, this was the opposite for 55+ with job security being the second most important factor, followed by a good salary, indicating differing priorities at different stages in life.
The only age bracket with views that differed from the overall result was those aged 45-54, where the most important thing was job security over job satisfaction and then a good salary.
Employers might want to assess whether their company culture and environment is conducive to employees being satisfied at work, especially given that happiness has been shown to make workers more productive. The new office development at Dublin Airport Central prides itself on providing a modern day, unbeatable work environment that allows companies to provide exceptional facilities for their employees, including security, on-site parking, state of the art broadband as well as access to a wide range of restaurants for lunch, excellent transport links and much more.
2. Only 13% of Irish workers said they had a great work/life balance
When asked, 'On a scale of 1 to 5 (1 being terrible and 5 being great) how would you rate the work-life balance at your workplace?', only 13% of Irish workers surveyed said that their employer is succeeding in providing a brilliant work life balance, with 9% of us saying the work life balance is terrible.
With 11% of respondents saying the balance is not quite terrible and 38% saying its middle of the road, the majority of respondents are struggling to juggle work and personal life.
How can companies focus on the work/life balance for employees? Respondents highlighted 'flexible work hours' as a perk that would make them go the extra mile at work, so this could be a worthwhile option to trial. With happiness leading to better productivity, and the majority of respondents highlighting job satisfaction as the most important thing to them in a job, focusing on creating a happier and healthier work environment should be a priority of companies for long term success.
A goal of Dublin Airport Central for this office development is to provide a dynamic work environment for companies that promote health and well-being for their staff and the desired work/life balance, through multi-purpose fitness centres on site, which includes sports courts, a swimming pool and a fitness studio.
3. A good salary remains a motivating factor for workers
When asked 'Which of these would convince you to move jobs?', 41% responded a 'higher salary' was most important, followed by 22% choosing 'career progression opportunities'.
15% of respondents said 'better work conditions' would convince them to move jobs.
Even though, job satisfaction is important to us, we can still be tempted away by a larger salary. Money is still the biggest driver for switching jobs. Over a fifth of workers chose career progression opportunities, showing the desire to learn more and develop in our careers.
When we break the results down by age, 45% of respondents aged 25-54, selected a 'higher salary' as an incentive to change jobs. However, in the 65+ category, it's no longer about a higher salary; where the retirement age has been increased, and perhaps for financial reasons some are unable to stop working, interestingly, career progression is what would most convince those aged 65 and over to move jobs.
4. The simple things still matter: Quality tea and coffee are what people want!
When asked 'Which small perk would most help improve your productivity in the workplace? the most popular answer was 'quality coffee or tea', followed by a 'chill out area' and 'ergonomic office equipment'.
For respondents aged 18-24, the top answer was a 'chill out area', highlighting the changing work expectations and perceptions for post-millennials.

5. Flexible Hours Help Employees go the Extra Mile at Work
When asked, 'Which big perk would help you go the extra mile at work?', a third of respondents said 'flexible' hours, followed by 'paid overtime'.
One perk that looks good on paper but has proven controversial is 'unlimited annual leave', which was the third most popular result. While very tempting, it has shown to deliver differing results depending on the industry and the company culture. Given our increasingly busy lives, it seems our priorities lie elsewhere, and flexible hours will help to manage this. This is a relatively easy win for employers, as staff will still work the standard 40 hour week.
Arguably a cause for concern, the second most popular answer was 'paid overtime', suggesting a number of employees working unpaid overtime.
Interestingly, 'paid overtime' was the most popular answer for respondents aged 65 and over.