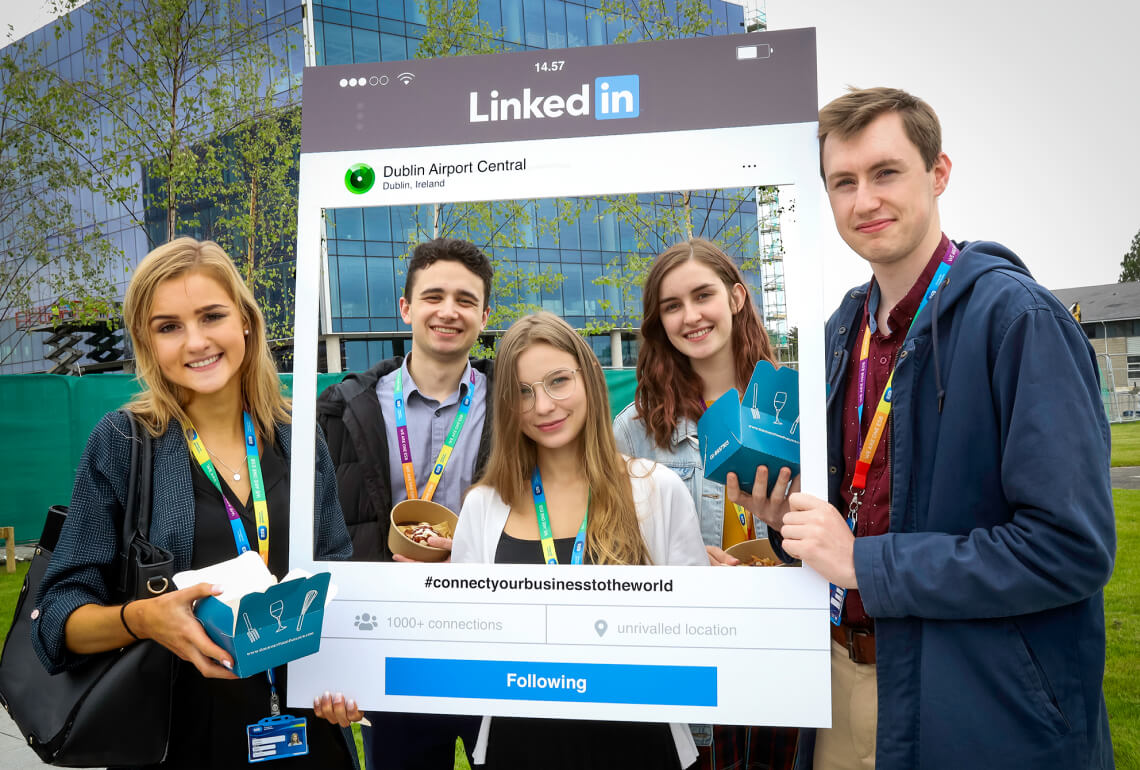 Wellness in the workplace is important, it is probably more important than ever to have a work-life balance. This is something that Dublin Airport Central pride themselves on by being able to provide many facilities that can help facilitate wellness in the workplace.
This was discussed with The Irish Times recently with our very own Paul Byrne, who is head of Sales & Marketing here at Dublin Airport Central. As Paul mentioned in the article; "We are more than just a landlord, we care about employee health and wellbeing simply because our tenants/customers care about their employees and want them to be happy and well." This just makes sense to us.

There are several benefits to a business when wellness is encouraged:
Employee Retention – Keep the best talent in your industry
Reduce Stress – A calm and peaceful workplace is beneficial to all involved
Workplace Morale – Staff are much happier and motivated. Greater workplace bonds are formed
Focus – Relaxed minds can put more energy into completing tasks
Productivity – Allowing yourself to relax can help boost productivity for the remaining day's tasks

Wellness can be seen in multiple ways throughout Dublin Airport Central:
Health & Fitness
With many employers aware of their staff becoming more involved in exercise and an interest in a location close to the workplace for this, in order to take part either before or after working hours, it is important to provide this facility.
Go for a swim at the 25-meter pool which is located on-site and then spend some time in the sauna and steam room. Or even take some time to head to the on-site golf driving range to blow off some steam.
Leisure
It is important to relax. As important as you might believe working full steam consistently in order to get projects and tasks completed is helping, it is actually hindering your ability in the background.
You need to take time to pump the brakes occasionally. Allow yourself to relax and don't feel guilty by doing so. Too many people feel they cannot pause to take a breath, which is not beneficial to anybody in the long run. Dublin Airport Central provide many ways to improve your personal wellness.
You'll find a 1.25-acre public park built on campus, which includes Yoga on the green, which is an incredibly relaxing way not only to unwind but also become immersed in the wonderful community.
Community
Being part of a vibrant community can be a true benefit to wellness. It allows you to be part of something bigger with like minded people who you can relate to and connect with. Social interaction from the community also plays a big role.
A simple 'Good morning' from your colleagues or even the friendly barista making that delicious morning coffee embraces connection, it may be a small connection, but it plays a large role on your wellness. Human interaction is incredibly important for your wellness.
Events
Joining in on community events can be a great way to meet new people and become part of the larger community. You're bound to have a smile on your face and your time at the event filled with moments of laughter, which obviously has a massive positive impact on wellness in the workplace, it also increases your internal relationships with your co-workers, which in turn can boost staff morale.
Dublin Airport Central host several different events throughout the year which, such as the annual 5K Fun Run, which you can read more about on the News section of our website.