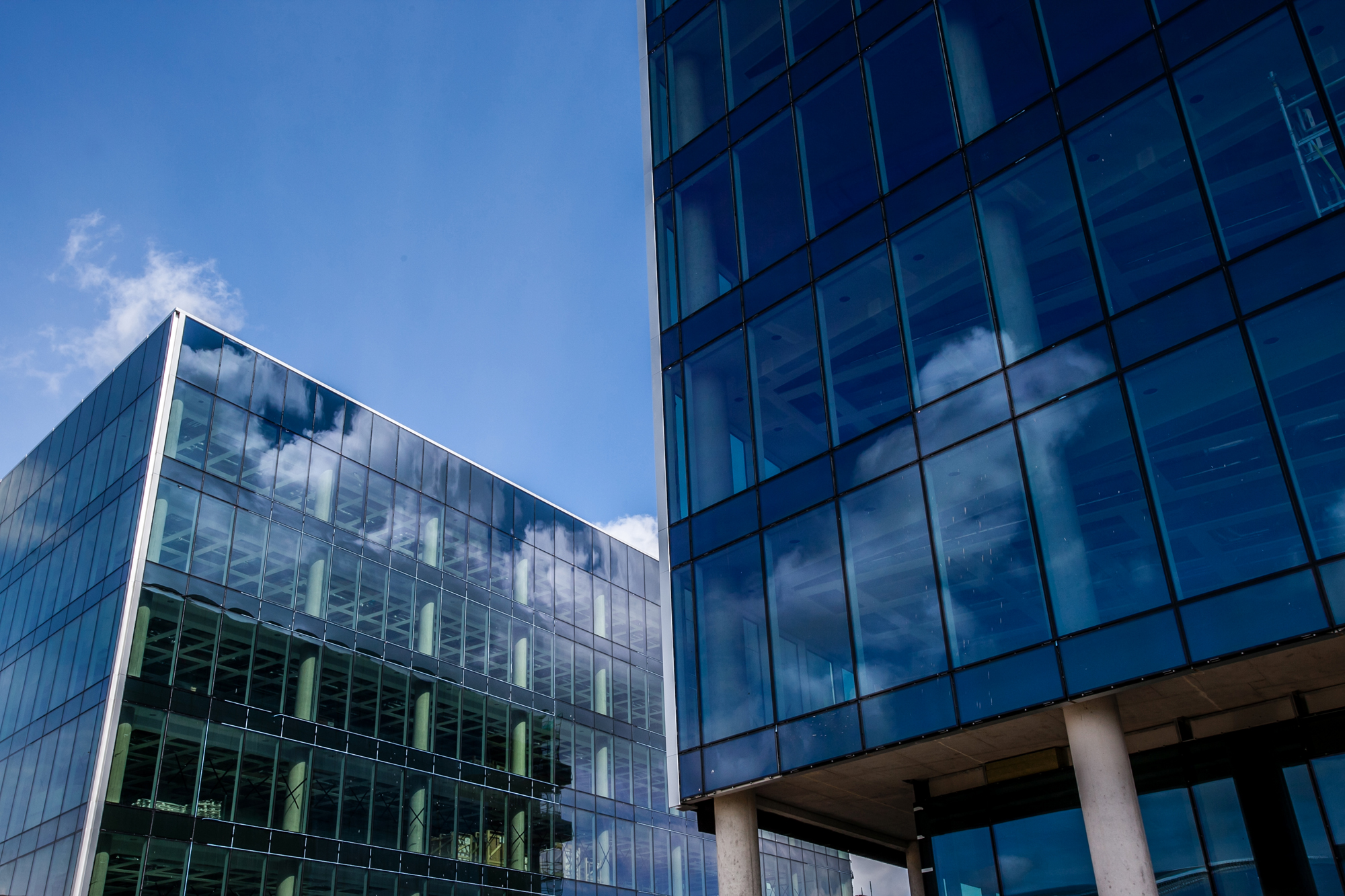 Connectivity is firmly established as a necessary utility for office tenants. However, there are still many office locations that don't deliver the connectivity that businesses require. A Bisnow survey carried out in September found that 69% of businesses had moved location to improve connectivity, while 41% of respondents said poor quality connectivity hindered them from doing their job properly on a weekly basis.
The savviest landlords and developers are therefore using all available technologies to achieve high connectivity. Dublin Airport Central has taken IT infrastructure seriously from the first stages of development, and the scheme has now achieved WiredScore Platinum certification.

What is WiredScore?
WiredScore is the international scheme that rates and provides transparency on the infrastructure, connectivity, and technological capacity of office buildings through the Wired Certification rating. Wired Certification is a trusted benchmark for commercial property and provides greater transparency for occupiers to help them make an informed decision before signing a lease.
WiredScore was originally founded in 2013 in New York City and launched in the UK in 2015 after winning a mandate with the Greater London Authority. WiredScore expanded to France, Ireland, Germany and Canada in 2017. To date, WiredScore has certified over 500M sq ft globally, with over 80M sq ft within the UK and Ireland.

What does it mean to be Wired Certified Platinum?
A Platinum rating means a building has been designed to incorporate the features of connectivity that matter most to tenants: service providers in the area, redundancy and resiliency of telecom infrastructure, ease of installation and capacity to readily support new telecom services. Other Wired Certified Platinum buildings include Hibernia REIT's 2WML and REM's The Shard. Tenants in Wired Certified Platinum buildings include leading tech firms, consultancies and global banks such as Skyscanner, Boston Consulting Group and UBS.
Three Dublin Airport Central – Key Connectivity Features
BT, Virgin and Eircom all have fibre infrastructure in the vicinity: all providers are able to service the building upon request.

What this means: tenants can be reassured that there are multiple providers in the local area who can service the building upon request. This also allows tenants to choose and negotiate the service that best suit their connectivity without compromising the speed they require.

The building has two diverse telecommunication intake locations on different sides of the building, as well as diverse riser pathways in the building:
What this means: there is physical separation of intake locations/risers so that if the connectivity on one intake/riser is disrupted (construction, fire, flooding etc.), connectivity from the other intake could still be functional. This reduces the risk of a single point of failure both internally and externally to the building, ensuring that outages for business are kept to a minimum.

The building's telco room is dedicated, secure, flood protected and climate controlled: the room is suitably prepared to minimise risk of damage to the telco equipment.

What this means: this is becoming increasingly important to today's tenants; secure telecommunication equipment means that tenants don't have to worry about the physical security of their internet. This can be especially crucial for data-sensitive tenants such as traders, banks, lawyers, etc.

There is a Distributed Antenna System (DAS) has been installed on the site to ensure excellent mobile coverage:

What this means: this is a leading mobile-boosting technology that will serve the entire site. Tenants can rest assured that the landlord has taken extensive measures to ensure the mobile experience on the site and in the building is a seamless experience.

The building's power will be fed from a back-up generator:

What this means: In the event of a power outage, the back-up generator would kick in to ensure telco areas keep running (which reduces internet down time). This is especially important for businesses that require 100% uptime.
To find out more please click here.