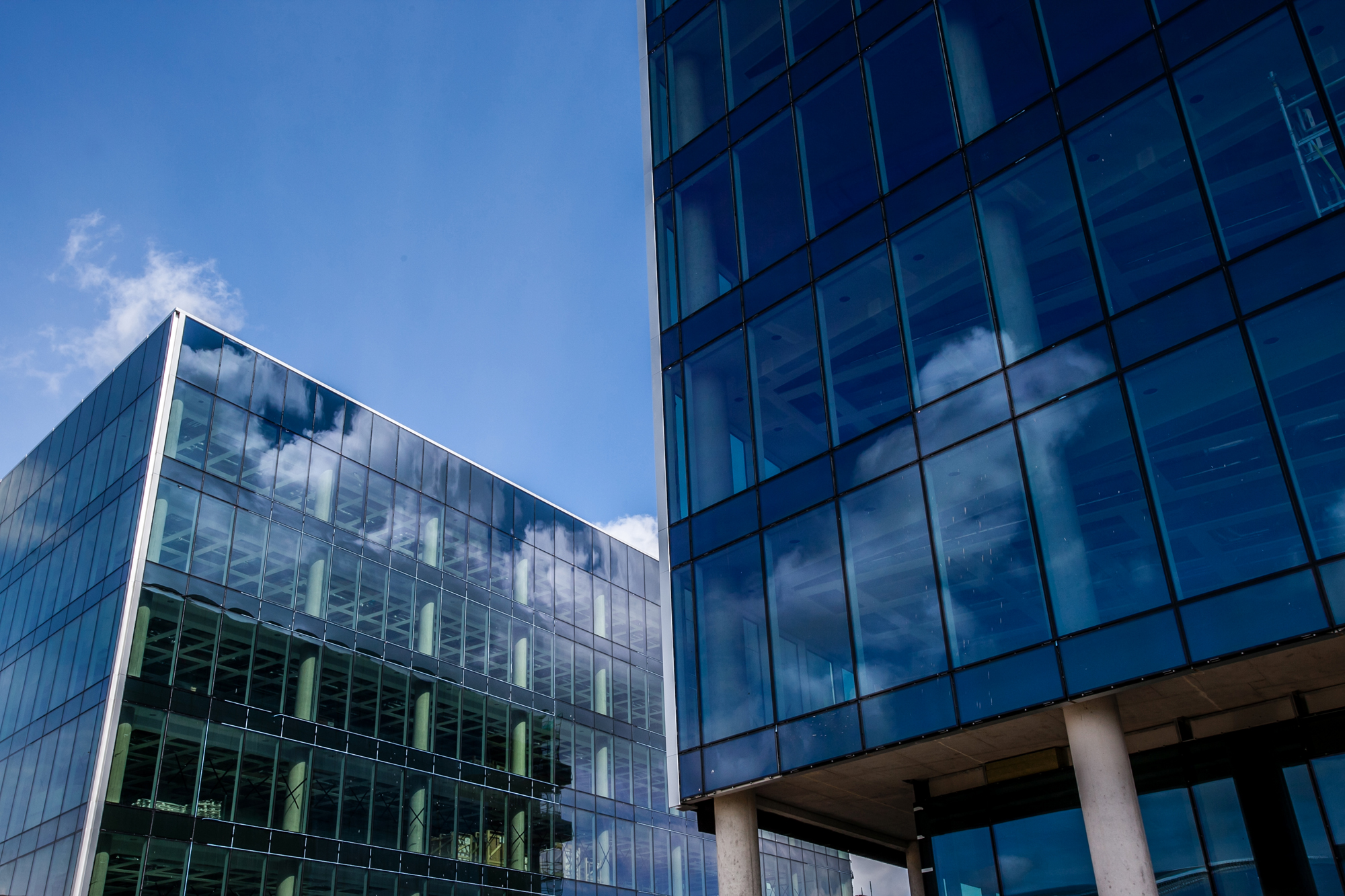 Considering we spend roughly a third of our life working, finding the best office space for your company is vital for performance and culture. For today's guide about looking for office space, we took into consideration the location, costs, size, facilities and perks. Every business is different, but I am sure our guide will inspire you as you hunt for office space in Dublin.
Location when looking for office space
Looking for office space is no different from seeking a home. It is all about location, location, location as popularised by Phil and Kirstie. Dublin is a capital city spread out across a sprawling area. As a result, when
looking for new office space
, we would suggest considering
transport routes and links
.
For instance, an office space outside of the city centre can be easily accessed by the M50, albeit you may get caught in traffic at the wrong times. Dublin Bus can help with over 120 routes around the city. Dublin Airport Central is fortunate to have 1,800 bus movements a day.
If your staff prefer to drive to work, we would recommend considering parking. For instance, is the new office part of a block with underground parking or a business park with designated areas for parking.
Other things to consider would be access to ATMs, somewhere for a coffee run before meetings or to host team catchup over coffee and croissants.
The size of the office
When you are a small business, the structure of the company is relatively flat. As a result, reporting structures are direct. In contrast, once you get to 25 people, the flat nature of a small team begins to break and projects fall through the cracks.
In some cases, this can change again once you go over 100 people as a business will add another layer of management. As a result, we would suggest considering where you are in terms of team size, growth and expansion of services or products.
While writing this article, we found a great article from the 1980s on HBR about the five stages of growth (
https://hbr.org/1983/05/the-five-stages-of-small-business-growth
) which depicts how the organisation side of a business adapts as it matures and grows. Considering the HBR article would mean that you will require an office with more meeting rooms as the organisation develops for line managers. While when you are small, an open space for everyone to work where sessions form naturally could be the best layout.
Facilities at your office
As we spend so much time in an office, every week. The facilities must be of a high standard. For instance, in shared offices with multiple companies, you can expect to find a designated area with a coffee machine and maybe some treats. Other areas to consider would include facilities to work out, such as a gym or space which can become a venue for yoga, boxercise or a group workout among multiple companies.
Alternatively, if a gym area is not on the premises, can your staff find a place to workout nearby. For instance, at Dublin Airport Central, we aim to cater to your staff's wellness needs by providing yoga. We also have a partnership with ALSAA, which is a
fitness centre
with swimming pools, free weights and exercise classes.
Extra perks to consider when looking for office space
Across European cities, the operators of office space aim to create an environment which breaths entrepreneurial spirit, innovation and collective thought. As a result, an event calendar for networking would be popular such as Friday evening drinks or a get together among CEO's which is hosted by a Chamber of Commerce.
It can also be beneficial to have an office manager on site who can help with extra fobs for visiting staff or clients. In some cases, the office manager could help with hotel bookings where a partnership would be in place.
The cost of office space
A budget focuses everyone on what is achievable within a price range. We would like to suggest that you consider what would be the impact of a great office environment on productivity. Consider the different moments in a year where staff may need to work late because of deadlines, will productivity stay high after doing eight hours, and you've another four hours to go. Or would it dip?
When considering your new office space, take into account the deposit and what the price covers. You may also need to take into account service fee which the monthly payments will not cover, which would be in the contract.