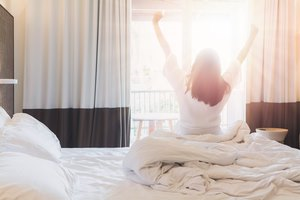 Tossing and turning all night is never fun. We've rounded up a list of ways to get better sleep tonight so you can wake up on the right side of the bed in the morning. Your daily habits and bedtime routines are what determines your sleeping patterns once you close your eyes. This digital seminar will teach you the best practice in your lead up to bedtime which you can make an everyday part of your routine.
William Hempbel is a Member of the PSI, British Psychological Society & Federation of European Sports Psychologists. He has over 25 years experience including 8 years in the Middle East.
When? The digital seminar will take place on September 15th at 13:00 via Webex.
Duration will be 35-40 minutes with Q&A afterwards.
Join here.
Password: SWn3ZBfu6k6